Breaker Box Service & Repair In North Royalton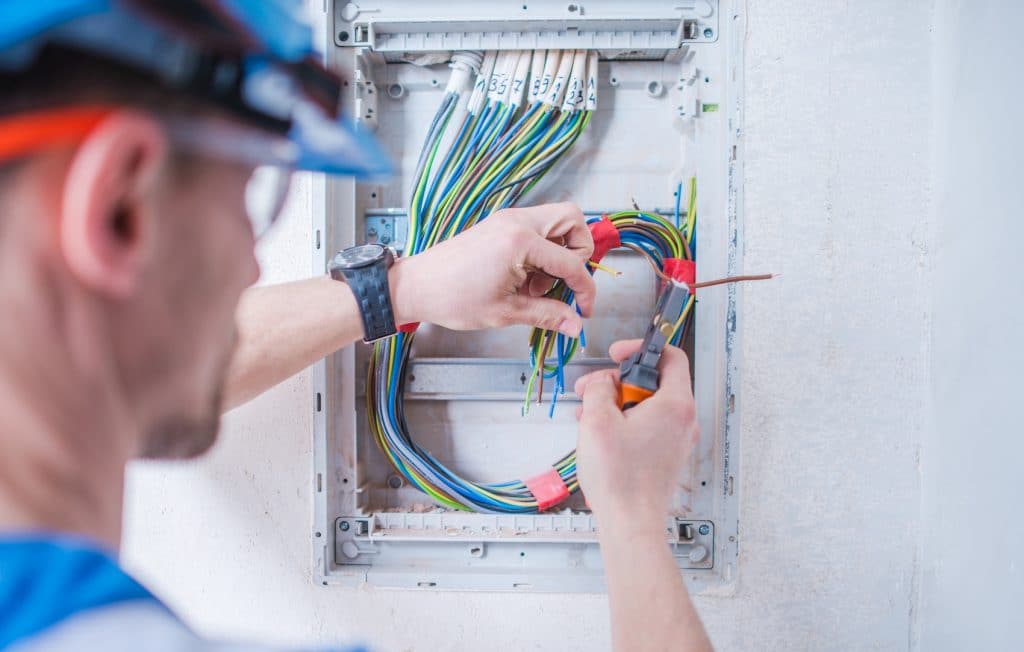 An electrical circuit breaker box/panel is the main distribution of electricity to your home. Each circuit in your home has a corresponding breaker and it usually provides between 100 and 200 amps of power depending on the rating of the panel.
Your utility company lines come into your home and are managed through the breaker box which is also passed through an electrical meter that records your home or business electricity usage. 
Common Breaker Box Issues
At North Royalton Electric we've dealt with over 40-years of electrical issues and breaker box/panels are no strangers to us. Some of the common breaker box issues is overcrowding a circuit. Electrical circuit overcrowding happens when more amperage is transferred across an electrical wire than the circuit can handle resulting in a tripped or blown circuit. An example of this happening is when you have an electric space heater and a hairdryer plugged into the same outlet. 
Another issue that you may be having with your breaker box is that your breaker box may be insufficient incapacity. When the panel amperage is rated too small for the house you'll start to notice problems such as power surges and flickering lights. 
Your electrical breaker panel may also be filled with corrosion. If you notice any signs of rust or white substances building up around your electrical circuits you should get in contact with an electrician in North Royalton as soon as possible. 
Reasons you should upgrade your Breaker Box
The breaker box is one of the most essential components of your house and business. At some point, electrical panels get old and need to be serviced or completely replaced. If you are unsure whether you should replace your electrical box take a look at some of the top reasons to upgrade below.
If your home is old and has outdated electrical codes
If you're considering getting new appliances that require more power
Upgrading an old fuse box with a breaker panel
Newer breaker boxes have many fail-safes that prevent electrical fires
A constant and steady flow of electricity to your home or business
Increases your home value due to new electrical equipment
Cost-saving due to better electrical efficiency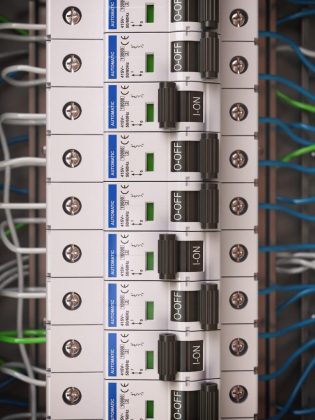 Who Can Replace Your Breaker Box?
Rest assured that North Royalton Electric can service and replace your breaker box. As a father-daughter team, you will be working directly with both the owner and designer. Our company has been providing high-quality home improvement and remodeling services for over 40 years! Our goal is to ensure that we perform the job right the first time and that your needs are satisfied.
At North Royalton Electric, we take our client's satisfaction very seriously. We are proud to be a family-owned business with decades of experience in electrical installation with various projects.
Please contact our team at 216-306-4296 today to start the conversation. We proudly serve the Northeast Ohio area.
We have many years of experience working with residential and commercial lighting, switches, and outlet installations. Obtain your perfect bathroom, kitchen, bedroom, living room or office with the help of our electrician at North Royalton Electric. Our father-daughter team can provide you with home electrical installation and remodeling services and a unique design to ensure that your home / office is just the way you want it. Learn more today!
Our company offers a number of residential services to clients, such as electrical troubleshooting. Our electrician will perform a test on outlets and wall switches for reversed polarity that'll hint that there is an electrical problem. Some warning signs can include discolored, loose or damaged switch plates, and unsafe wiring. A qualified electrician in North Royalton can ensure these outlets are wired correctly and test other switches /outlets in the home for looseness or reversed polarity.