GFCI Outlet Installation in North Royalton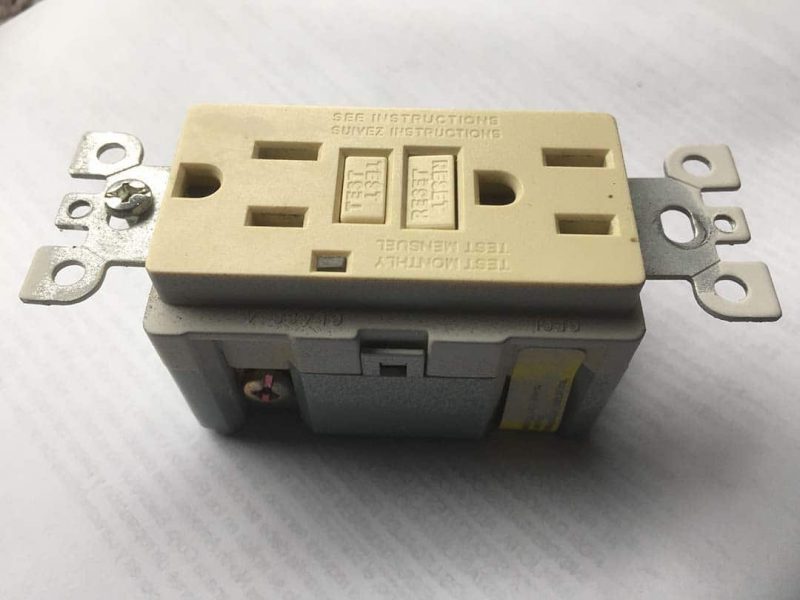 If your home needs ground fault circuit interrupters installed with no delay, you've come to the right place! As the leading North Royalton electrician, North Royalton Electric is known for being a knowledgeable father-daughter team serving Northeast Ohio for 43 years. 
What's more, we are one of the few local license holders with both electrical and plumbing certification. For your convenience, we provide emergency electrician service 24/7.
Whether you are constructing a new home, are buying a home, or are concerned about the electrical system in a home you've been living in for some time now, our team of professionals is standing by to assist you with all your GFCI needs.
What Is a GFCI Outlet?
The term GFCI refers to a ground fault circuit interrupter. This is a modern and safer version of old-fashioned electrical outlets. A GFCI outlet offers protection from electric shocks, which can injure or kill people and pets. 
Essentially, a GFCI is an advanced electrical outlet that includes safety equipment that constantly checks the line. In the event of a ground fault, the GFCI immediately turns off the power. Without this protection electrocution (death by electric shock) can occur.
Where Should You Have a GFCI Outlet?
For the safety of your family and guests, you should install GFCI outlets in any place where there are electrical receptacles ranging from 125 volts to 250 volts on 150-volt or lower single-phase branch circuits. 
Your electricians will tour the property to determine where exactly these outlets are. 
More broadly, you'll need GFCI outlets in places including:
Kitchen (including receptacles close to the sink)
Bathroom (all outlets)
Garage (power tools, washer, and dryer, etc.)
Outdoors (such as outlets in your backyard eating area, outdoor lighting, or near a pool)
Rooftop (including near heating and air conditioning equipment)
Upgrade Your Unsafe 2-Prong Outlets
An electrician from North Royalton Electric will come to your home or business, touring the property with you to determine where you need to replace unsafe 2-prong outlets and install GFCI outlets.
Replace Any Outlets That Are Loose or Burnt
The electrician will inspect your outlets carefully, to verify if any of them have loose connections. If an outlet shows signs of being burnt, it is dangerous and needs to be removed and upgraded immediately. 
Careful examination and evaluation of your electrical system is part of the standard process we offer to every customer we serve, from big and small businesses to local homes throughout North Royalton.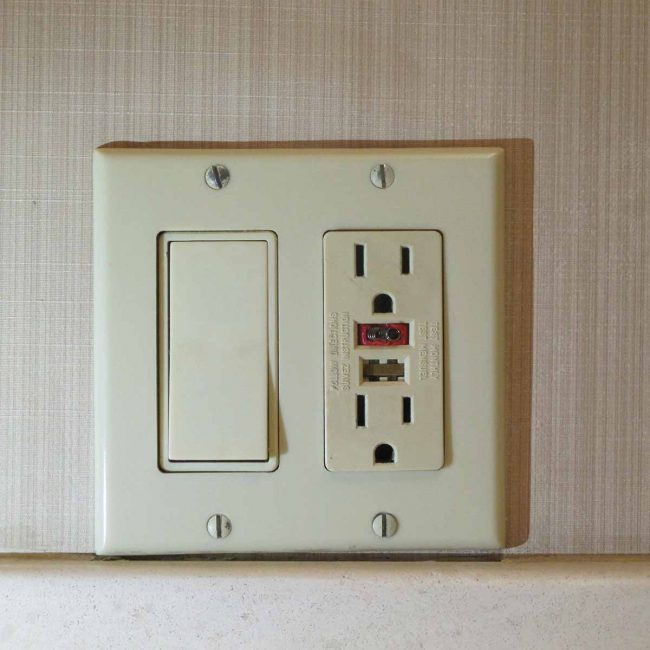 Don't Delay! Book an Appointment for GFCI Outlet Installation Today
The security of your family depends on your home having safe electrical outlets. 
If your home was constructed with older outlets that lack modern ground fault circuit interrupter protection or if your current GFCI outlets require inspection or replacement, there's no time like the present to get started. 
At North Royalton Electric, we're proud of the reputation we've developed in the North Royalton community and surrounding area for our expert electrician knowledge and skills. We stay on top of industry guidelines and news to ensure we always fall electrician's best practices for commercial and residential projects to ensure you have a safe installation.
To learn more about our approach to GFCI outlet installation or to book an appointment for service, please give us a call at 216-306-4296 today.
We have many years of experience working with residential and commercial lighting, switches, and outlet installations. Obtain your perfect bathroom, kitchen, bedroom, living room or office with the help of our electrician at North Royalton Electric. Our father-daughter team can provide you with home electrical installation and remodeling services and a unique design to ensure that your home / office is just the way you want it. Learn more today!
Our company offers a number of residential services to clients, such as electrical troubleshooting. Our electrician will perform a test on outlets and wall switches for reversed polarity that'll hint that there is an electrical problem. Some warning signs can include discolored, loose or damaged switch plates, and unsafe wiring. A qualified electrician in North Royalton can ensure these outlets are wired correctly and test other switches /outlets in the home for looseness or reversed polarity.