Electrical Panel Upgrades & Repair For North Royalton & Surrounding Communities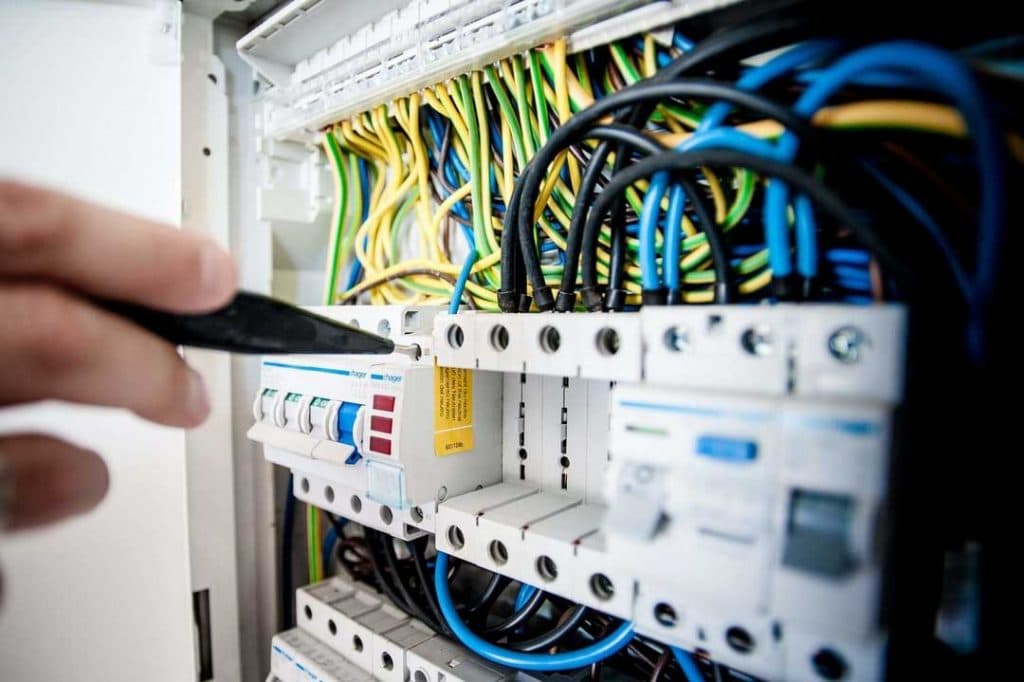 Any seasoned Electrician in North Royalton will tell you that when it comes to the power system in your home or office, your electrical box is probably the most important element. This underappreciated and overworked panel dictates every switch or plug to safely ensure power goes where it needs to be. In a more technical sense, it contains circuit breakers that work to cut off electrical flow in the event of a surge.
If you start to notice that certain breakers are popping more often than they should or your panel is simply a few decades old, it might be time for a replacement. Furthermore, if you're expanding your home, there might be a need for a bigger panel.
Here's what you need to know about electric panel upgrades and how North Royalton Electric can help you get the job done right.
What Are the Dangers of Not Replacing or Upgrading Your Panel?
If your electric panel is having problems, you might be tempted to skip a replacement or an upgrade. The truth is that doing this increases the chance of a fire or outage and puts your family or workers at great risk. So, what kind of incidents are we talking about?
Damage to electronics due to power surges.
Blackouts to the entire home or commercial building.
Electrocution when attempting to flip a breaker switch.
A serious electrical fire that could cause extensive property damage or even become fatal.
As you can tell, these accidents are far riskier than what's necessary to replace a breaker box. Instead, it's better to call our team at North Royalton Electric to discuss the repair or replacement process.
Why Do More Businesses and Homes Need Upgrading or Replacing Than Before?
If you feel like more businesses and homes need an electrical panel upgrade than before, you're definitely right. Over the last decade, there's been a definite change in the way these boxes are made and the safety regulations manufacturers must adhere to.
Likewise, we are also more dependent on electronics in our homes and businesses than ever before. Think about this for a minute. How many items do you have regularly plugged in that you wouldn't have even thought about owning ten or more years ago? Everything from your wifi router to your television probably stays hooked up to a plug throughout the day. This increased load on your breaker box puts additional strain, which in turn causes the mechanics to wear out quicker.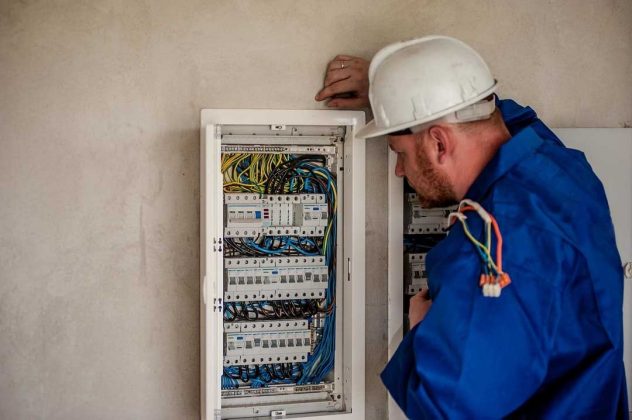 What Are the Signs That Your Panel Might Need an Upgrade or Replacement?
There are a few signs you need to be on the lookout for if you feel your electric box might need an upgrade or replacement. The most important ones to pay attention to include:
Circuit breakers start to trip frequently, often with no verifiable reason.
The breakers won't reset after they've tripped.
Your home or business still uses a traditional fuse box.
Lights flicker or dim when using large appliances, such as a dishwasher or clothes dryer.
There are obvious signs of a fire or spark on the electric box.
Should you notice these issues, it is important to contact our team immediately to discuss the next steps in repairing or replacing your breaker box.
Why Choose North Royalton Electric?
With over four decades of experience, North Royalton Electric has the knowledge and skills to make your electric panel repair or replacement a positive experience. We are proud to be your trusted electrician service in North Royalton. Please contact us today to schedule an appointment.
We have many years of experience working with residential and commercial lighting, switches, and outlet installations. Obtain your perfect bathroom, kitchen, bedroom, living room or office with the help of our electrician at North Royalton Electric. Our father-daughter team can provide you with home electrical installation and remodeling services and a unique design to ensure that your home / office is just the way you want it. Learn more today!
Our company offers a number of residential services to clients, such as electrical troubleshooting. Our electrician will perform a test on outlets and wall switches for reversed polarity that'll hint that there is an electrical problem. Some warning signs can include discolored, loose or damaged switch plates, and unsafe wiring. A qualified electrician in North Royalton can ensure these outlets are wired correctly and test other switches /outlets in the home for looseness or reversed polarity.