Home Electrical Troubleshooting in Hinckley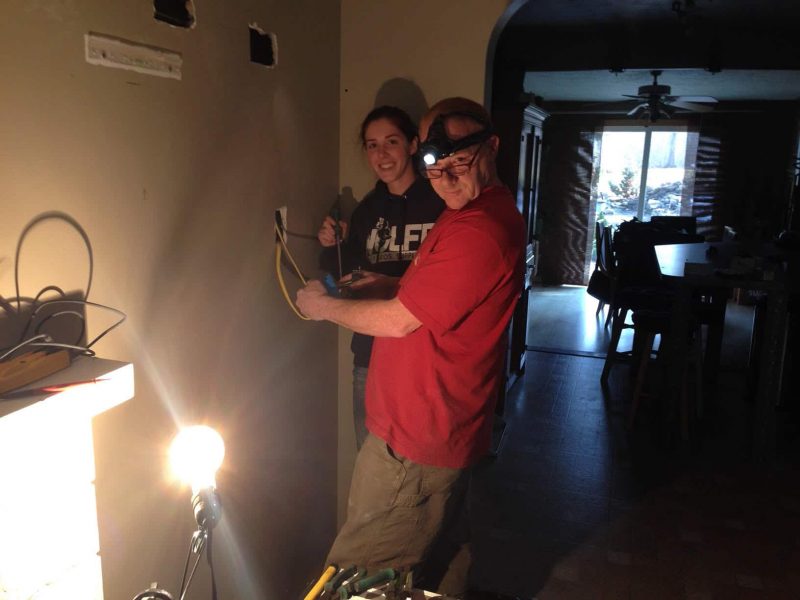 Electrical issues are incredibly common, and they can pose a threat to your home. It's important to get the help of home electrical troubleshooting services in Hinckley, OH, such as those offered by North Royalton Electric, if you suspect your home's electrical system needs repair. Leaving electrical issues unresolved can lead to house fires and irreparable damage.
Common Electrical Problems in Home
Fortunately, electrical problems are easy to fix when you catch them early on. Below are some of the most common electrical problems in the home that require troubleshooting and repair.
Loose Outlet Plug
Loose outlet plugs cause your appliance's plugs to fall out constantly. This problem is due to wear and tear and requires a new outlet to be installed. Other times, loose outlets are caused by electrical boxes that are too far back and also need professional help to replace and repair.
Broken Light Switch
Anything from shorted wires, faulty appliances, or a tripped circuit breaker can cause your light switch to stop working. If you're not sure how to properly trace your electrical system to troubleshoot and repair your light switch, seek professional help for troubleshooting home electrical problems.
Short Circuit
A short circuit is a common problem that could indicate the need for new wiring or resistor. Resistors control the electrical flow of a current and prevent too much electricity from reaching a certain place at one time. Without resistance, you experience a short circuit that can lead to fires and burned fuses. It's important to repair short circuits quickly, as they can lead to damaged electrical systems.
Loose Wiring
Loose wires are one of the main causes of electrical fires. If you notice a burning smell, arcs, sparks, or crackling sound, it could be loose wiring. This is one of the most serious home electrical problems troubleshooting can help fix.
Dead Outlets
It can be frustrating to deal with dead outlets. If you're not receiving any more, check to see if it's your appliances, a tripped breaker, or a GCFI outlet that shut off the power. If you've tried checking your appliances, resetting your breakers, or resetting your GCFI outlets, contact professional services for troubleshooting help.
Tripping Circuit Breakers
A tripped circuit breaker occurs when a fault has been detected, either due to too much power or overheating. To fix a tripped circuit breaker, find the switch that is in the "off" position and turn it on again. If this problem persists, get professional help.
Warm Outlets or Switches
Warm outlets can be due to overloading by using too many appliances at once. Wiring or the outlet's electrical box itself can also be damaged.
Who To Call For Electrical Problems
If you're unsure of how to troubleshoot electrical issues, contact an electrician right away. Improper electrical repair can lead to shocks, burns, and can even be fatal. A trained electrician can not only repair your electrical system but do so safely.
Reliable Electrician in Hinckley, OH
Don't let electrical problems lead to irreparable damage in your home. Troubleshoot and fix them safely with the high-quality, professional help of our trained Hinckley, OH electricians at North Royalton Electric. We are available 24/7 to provide emergency electrical services. Call us today to book an appointment at 216-306-4296.
We have many years of experience working with residential and commercial lighting, switches, and outlet installations. Obtain your perfect bathroom, kitchen, bedroom, living room or office with the help of our electrician at North Royalton Electric. Our father-daughter team can provide you with home electrical installation and remodeling services and a unique design to ensure that your home / office is just the way you want it. Learn more today!
Our company offers a number of residential services to clients, such as electrical troubleshooting. Our electrician will perform a test on outlets and wall switches for reversed polarity that'll hint that there is an electrical problem. Some warning signs can include discolored, loose or damaged switch plates, and unsafe wiring. A qualified electrician in North Royalton can ensure these outlets are wired correctly and test other switches /outlets in the home for looseness or reversed polarity.