Emergency Plumbing Services in North Royalton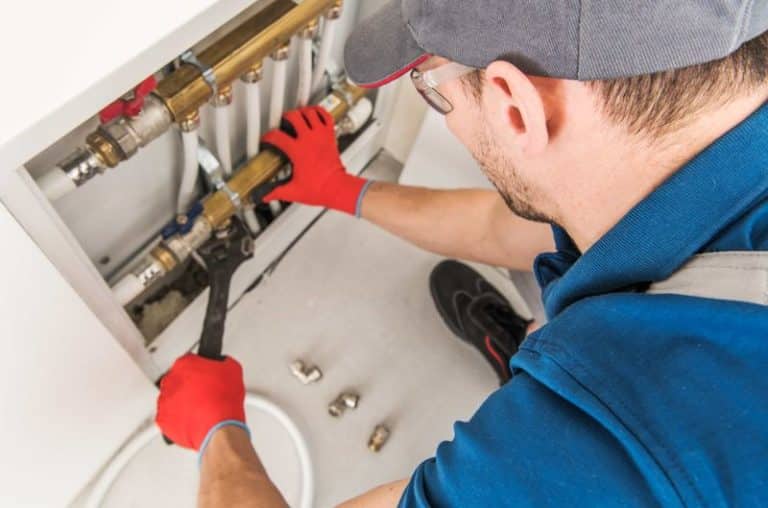 Is your water heater broken or have you experienced a pipe blowout? No one wants to live without hot water or have their home damaged by a busted pipe. Not to mention, the situation could get even more hazardous if the leaking water reaches an electrical outlet. The good news is that you can get emergency plumbing services from Independence Plumbing and North Royalton Electric. Not to mention, we can handle any electrical issues too.
Types of Emergency Plumbing Issues
While not all plumbing issues are considered an emergency, there are a few that require immediate repair by a qualified plumber. These include:
A blown pipe or active leak – This can lead to mold and mildew growth and cause the rotting of floors and support beams.
A drain backup – This can force sewage and wastewater into your home, which is full of bacteria.
Flooding – When a washer or dishwasher overflows or a pipe bursts, it can lead to flooding inside your home.
Broken hot water heater – You need hot water to take showers and wash your clothes and dishes.
Problems with your sump pump – Your home's sump pump is designed to remove water from your basement or crawlspace. When it malfunctions, you could end up with large amounts of standing water.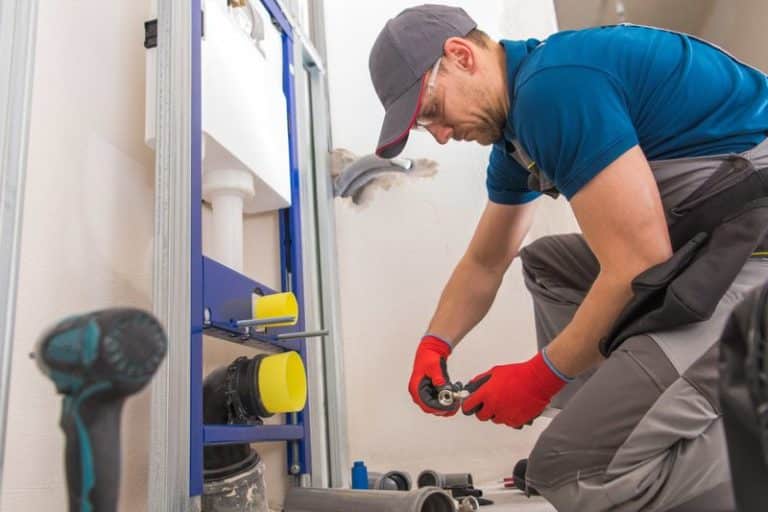 Advantages and Cost of an Emergency Plumber in North Royalton
When you have an emergency plumbing issue, you may be hesitant to call a plumber due to the cost. After all, many plumbers charge more for after-hours, weekend, and holiday work, but the truth is that the sooner you call the plumber, the sooner you can get the problem repaired and prevent additional water damage to your home.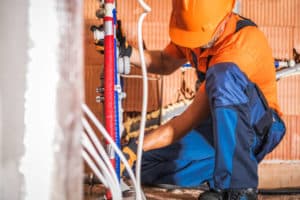 Of course, it's always best to be financially prepared for a plumbing emergency, and that means knowing the average costs. According to HomeAdvisor, plumbers charge anywhere from $45 to $200 an hour, which depends on when you need the service and the complexity of the repair. Total costs for plumbing jobs range between $177 and $483 with the average repair usually costing $330. To make things easier, it's best to always have an emergency fund of between $500 and $1,000.
Not to mention, it's recommended that you always hire a professional plumber, like those at North Royalton Electric, to handle plumbing emergencies. This is because a qualified plumber can quickly tell you how to turn off your water to prevent further damage while they are on their way to your home. Once the plumbers arrive, you can expect the emergency plumber to quickly diagnose the problem and perform a qualified repair.
Emergency Plumber in North Royalton
If you are experiencing an emergency plumbing issue, our plumbers in North Royalton Electric can help. We have qualified, experienced plumbers that can come to your home, diagnose the problem and perform the correct repair so that you can put your plumbing problems behind you.
To get emergency plumbing services in the event of a pipe blowout, sewage backup, or water heater failure, contact us today at 216-306-4296.
We have many years of experience working with residential and commercial lighting, switches, and outlet installations. Obtain your perfect bathroom, kitchen, bedroom, living room or office with the help of our electrician at North Royalton Electric. Our father-daughter team can provide you with home electrical installation and remodeling services and a unique design to ensure that your home / office is just the way you want it. Learn more today!
Our company offers a number of residential services to clients, such as electrical troubleshooting. Our electrician will perform a test on outlets and wall switches for reversed polarity that'll hint that there is an electrical problem. Some warning signs can include discolored, loose or damaged switch plates, and unsafe wiring. A qualified electrician in North Royalton can ensure these outlets are wired correctly and test other switches /outlets in the home for looseness or reversed polarity.