North Royalton Electric Is Your Trusted Source for All Commercial Electrical Needs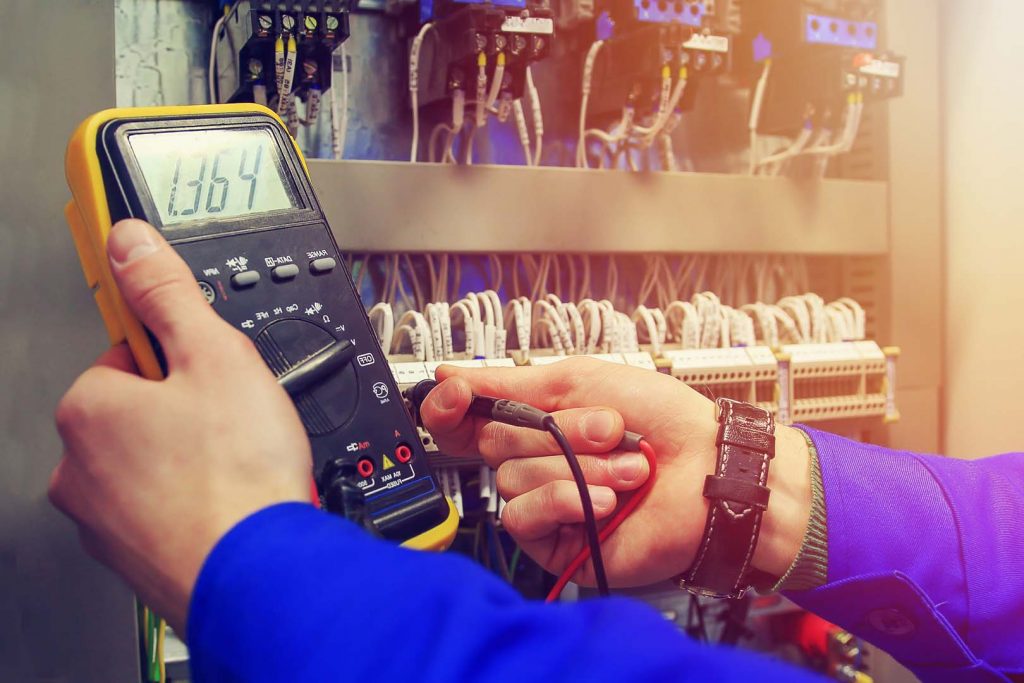 As a leading commercial electrician serving Cuyahoga County and the surrounding Northeastern Ohio region, we're known for our commitment to providing outstanding maintenance, repair and installation services. 
North Royalton Electric is a family-owned, father and daughter business with more than 40 years of combined experience in the community. 
We're here for our commercial customers 24/7/365. We want you to know that you can rely on us during an emergency at any time of the day or night. Getting you back up and running with minimal down time is our pledge to you.
Introduction to What a Commercial Electrician Does
If this is your first time arranging for service from a commercial electrician, a bit of an introduction is in order. Commercial electricians undergo rigorous training and are licensed to safely handle such important tasks as:
* Plan and install a system for a new building
* Install wiring and control systems along with lighting
* Inspect, maintain and repair electrical systems or components
* Determine the nature of a problem in equipment or wiring and devise a solution
* Ensure that all work follows local and state guidelines
* Advise on cost-saving measures, such as power-sipping LED lights and timers to control the use of equipment more efficiently
Top Issues Our Commercial Electricians Frequently See in North Royalton
Over the years, the team at North Royalton Electric has encountered a wide range of electrical issues in a commercial setting that need sorting out quickly. Among the top issues are:
* Poorly maintained electrical systems
*Old wires that need to be replaced 
* Need to keep current businesses up-to-date with local and state regulations
* Planning a new construction project (whether a brand new building or when expanding your existing facility)
You can be confident that your North Royalton commercial electrician will be able to help your business with whatever commercial electrical needs you may have.
What Can a Qualified Electrician From North Royalton Electric Help With in the Future?
You'll be glad to know that you can rely on North Royalton Electric to keep your electrical system in excellent working order. This is done through regular inspections and maintenance, to catch problems when they're small and easier to take care of (and less expensive when detected early on.) 
Prudent business owners understand the necessity to plan ahead, sourcing well qualified electricians when it comes time to expand facilities or begin a new construction project. Our team will be happy to consult with you on energy-efficient equipment to reduce your utility bills and minimize your carbon footprint. 
We follow industry best practices to get the job done right the first time, on time and according to the budget we established with you.
Contact Us Today for Commercial Electrician Services, Including 24/7 Emergency Assistance
We live and work in the same community as our customers and we're committed to providing outstanding service, working with your schedule to minimize disruptions. That's why we receive so much referral business and great reviews from businesses we serve across Cuyahoga County and in the surrounding Northeastern Ohio region.
If you have any questions for us about our electrical services for commercial businesses or if you're in need of emergency help now, do not hesitate to connect with us at 216-284-8253 today. 
We have many years of experience working with residential and commercial lighting, switches, and outlet installations. Obtain your perfect bathroom, kitchen, bedroom, living room or office with the help of our electrician at North Royalton Electric. Our father-daughter team can provide you with home electrical installation and remodeling services and a unique design to ensure that your home / office is just the way you want it. Learn more today!
Our company offers a number of residential services to clients, such as electrical troubleshooting. Our electrician will perform a test on outlets and wall switches for reversed polarity that'll hint that there is an electrical problem. Some warning signs can include discolored, loose or damaged switch plates, and unsafe wiring. A qualified electrician in North Royalton can ensure these outlets are wired correctly and test other switches /outlets in the home for looseness or reversed polarity.