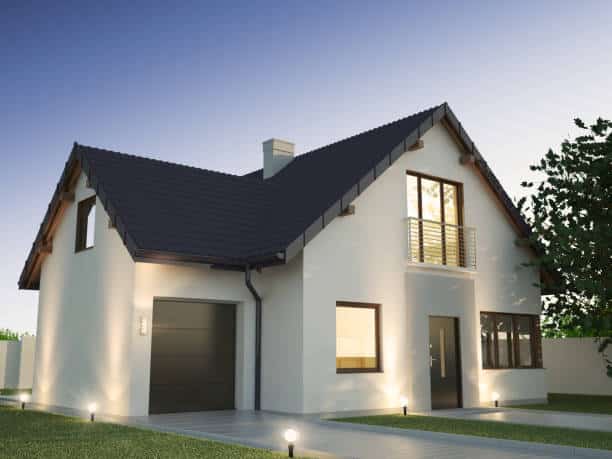 Outdoor lighting isn't just about guiding guests to your porch or finding the door lock in the dark: The right outdoor lighting around your home can help prevent burglary attempts, prevent liability issues from people falling off decks or patios – and even highlight beautiful landscaping for easier enjoyment. Still thinking about lighting at your home? At North Royalton Electric, we have plenty of experience helping customers throughout the region find and expand their lighting services in the most useful ways. Our outdoor lighting installation company is here to help you make the right decision for your home. Here are the pros and cons we've encountered with outdoor lighting upgrades.
The Pros of Adding Outdoor Lighting to Your Home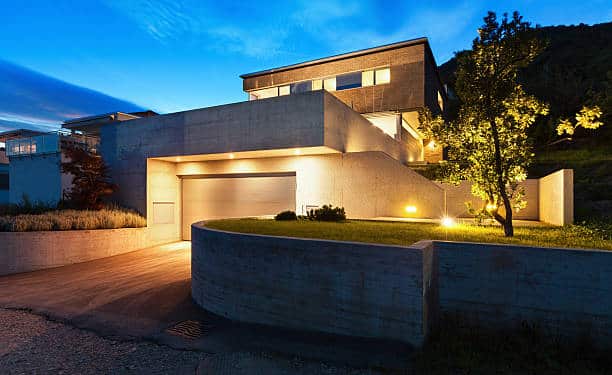 Increased home security. Better lighting around the access points of your home and in your backyard makes it less likely to be a target of burglary. Thieves look for homes with easy access and low lighting first. Connecting outdoor lighting to motion detectors and similar devices can also help improve security and deter theft.
Improved curb appeal. Better lighting at the front of your home helps highlight landscaping, illuminate walking paths, and show your porch and doorway off in the best possible way. Upgrading lighting like lanterns can also make a noticeable difference. That curb appeal impresses guests and can even make it easier to sell your home in the future.
Enhanced outdoor living spaces. Decks, patios, and backyard playing areas become safer with better outdoor lighting, and allow them to be used for longer when the sun starts setting. It's an easy way to keep the party going when the weather is right.
Added functionality for hosting guests. Outdoor lighting is just about extending the party – it's also an important convenience feature. The right lighting can illuminate deck stairs, railing to hold onto, pathways back to the house, and useful ledges or tables. That makes the outdoors safer, and reduces the chances of liability if there's an accident.
Increased property value. From highlighting landscaping to improving safety, outdoor lighting can help increase your property value in the eyes of potential buyers.
The Cons of Adding Outdoor Lighting to Your Home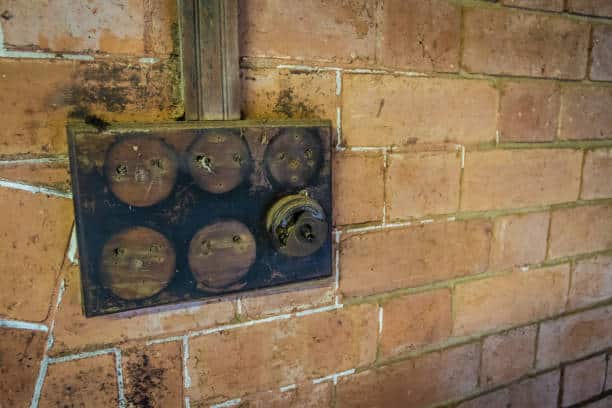 Increased electricity bills. While a single outdoor light won't change your electricity bills much, a new set of lights can, especially bright floodlights or spotlights that will be on for extended periods of time. That may bump up your energy bills.
More maintenance is required. Outdoor lights do require cleaning, bulb changes, and periodic adjustments. Smart, wireless versions may have batteries that need to be recharged, too. That's extra work to take into account.
They may attract bugs and other pests. While outdoor lights can deter some problems, they may also be more likely to attract nighttime bugs, especially in certain climates. This may be an issue for evening gatherings.
Improperly installed lights can be a safety hazard. Nighttime lights can blind people if placed the wrong or when using the wrong type of lighting. That can make it harder to spot steps, inclines, and more.
Can be annoying if used incorrectly. No one likes motion-sensing outdoor lights constantly going off all night, or glaring light through the windows. Lights must be chosen carefully and adjusted if necessary.
Five Factors to Consider When Choosing an Outdoor Lighting Installation Company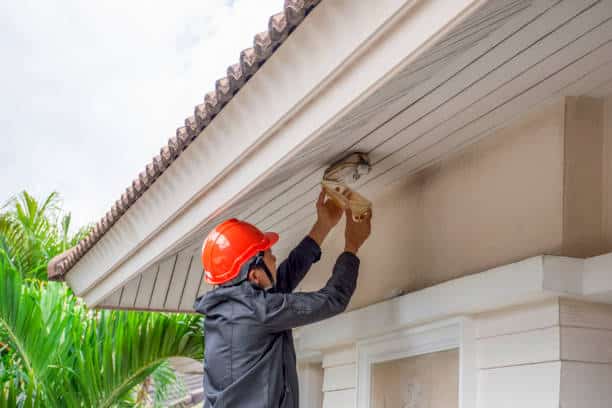 1. What kind of lighting do you want installed – pathway, security, or landscape lighting? Find a company that has experience with that type of lighting, a portfolio that includes examples, and the ability to offer advice about specific brands.
2. Does the company offer a full suite of services? That should include working on the design with you, installing the lighting, and offering important maintenance steps over time.
3. Does the company have both residential and commercial experience? This shows a company has broad experience with many types of lighting solutions, and can help business owners and homeowners alike.
4. Does the installation firm offer references and a portfolio of photos for their previous projects? All experienced firms should be able to provide testimonials, contact info for references, and portfolios to review their past work. This makes it easy to see if they are right for the project you have in mind.
5. Have you gotten quote from several companies in the area? Quotes are typically free from professional installers, and allow you to quickly company prices between companies before making a decision. This lets you find the best option that fits within your budget.
Get Your Outdoor Lighting installation Started
Are you ready to make a decision about your outdoor lighting? The right, targeted lighting solutions can help you enjoy the benefits of outdoor lights without dealing with the worst of the downsides.
If you're looking for an outdoor lighting installation company and electricians, contact North Royalton Electric today! North Royalton Electric's group of professional electricians can offer the advice you need, schedule your installation, and provide everything you need. Call now to book an appointment at 216-306-4296 any time or visit us during business hours at 384 Wakefield Run Blvd, Hinckley, OH 44233.