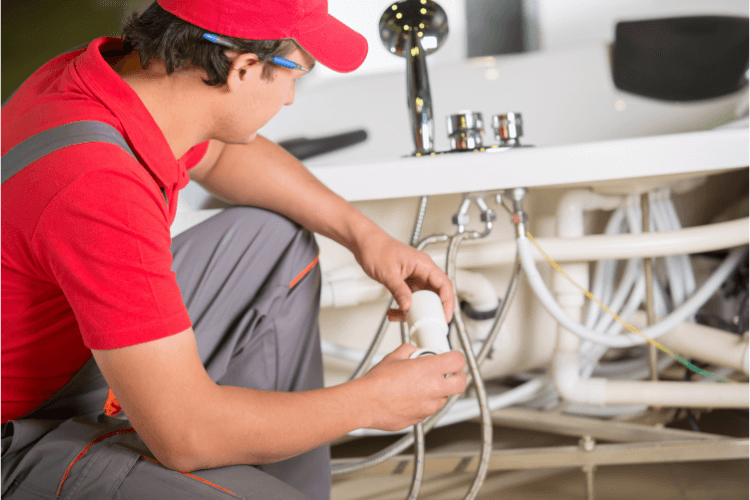 Does your home need repairs to your home's plumbing system? If it seems like a simple repair and you have previous plumbing experience, you may be thinking about performing the repair yourself. While this is a great way to save money, not all homeowners should attempt DIY plumbing repairs. Let's take a look at the advantages and disadvantages of DIY VS professional plumbing repairs.
Advantages DIY Plumbing Repairs
DIY or do-it-yourself plumbing repairs do have advantages over hiring a professional plumber, especially if you have the previous plumbing experience.
You'll Save Money – DIY repairs are often cheaper than professional repairs because you don't have to pay the labor costs.
You Can Perform the Repairs on Your Schedule – You'll be able to handle emergencies immediately rather than waiting on a plumber, and if it's not an emergency, you'll be able to take care of the problem when you have time rather than be forced to wait on a plumber and possible miss work, school or family obligations.
You May Learn a New Skill – If you have a simple plumbing repair, like a leaking faucet or faulty flapper on your toilet, you may be able to pull up some videos or find directions on how to accomplish the task. This means you'll learn a new skill.
You Can Be Proud of Yourself for a Job Well-Done – You will feel a sense of accomplishment when you perform your own plumbing work.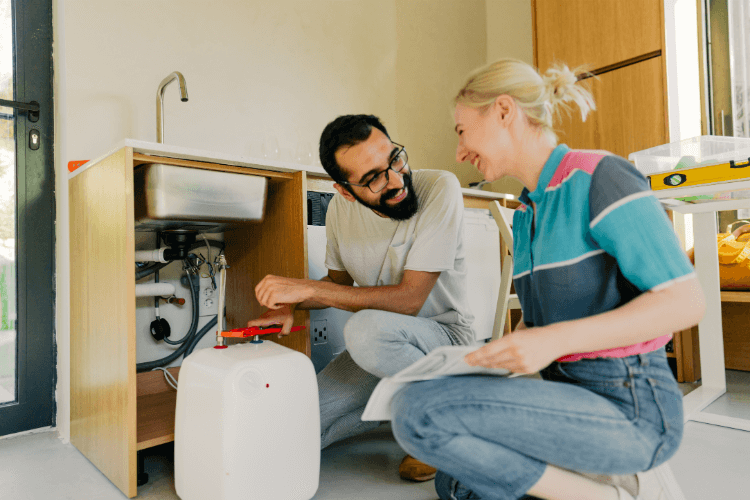 Advantages of Professional Plumbing Repairs
If you can't or don't want to do your plumbing repairs yourself, it's recommended to hire a professional plumber.
Experienced and Licensed Professionals Will Handle Your Plumbing Repair – Professional plumbers are trained and experienced in all types of plumbing system repairs. This is because they've taken the time to get the right education, professional experience as an apprentice, and finally on-the-job training. Not to mention, they must take and pass a licensing test and maintain their skills.
Professional Plumbers Have Access to Specialized Tools and Equipment – Professional plumbers often have access to tools and equipment that homeowners may not know about or be able to afford.
You'll Get Guaranteed Workmanship and a Warranty on That Work – Professional plumbers perform high-quality repairs that last, and those repairs come with a warranty so that if you have the same issue after the repair was completed, the plumber will come out and perform another repair for free.
You'll Have Peace of Mind – You can rest easy knowing that the repair will last because it was performed by professional plumbers.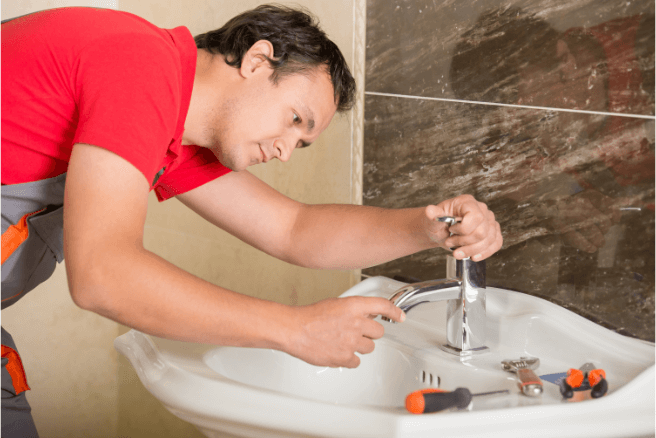 Which Option is Better for North Royalton Homeowners?
If you're a North Royalton homeowner, you may be wondering if you should hire a professional plumber or perform the plumbing repair yourself. Let's take a look at some considerations.
1. How Complex Is the Problem?
If you're willing to learn, you may be able to fix a small problem, like a leaking faucet or toilet. However, you should always hire a professional plumber if the fix is beyond your skill.
2. Would It Be Unsafe for You to Do the Repair?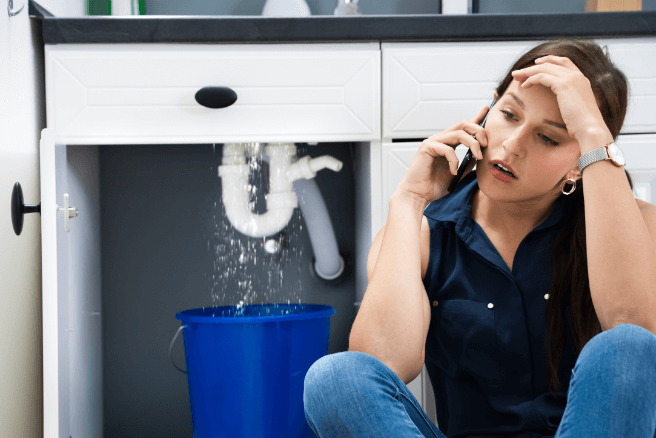 It's important to understand that plumbers have been trained to work safely and efficiently, especially in confined spaces. If you have a leak under your slab or in a crawlspace, it's best to call a professional. Additionally, a major water leak or any plumbing repair that also has an electrical component, like your water heater, would be best left to a professional plumber in North Royalton.
3. What's Your Plumbing Repair Budget?
DIY plumbing repairs are often less expensive than professional plumbing repairs, but that assumes you were able to properly complete the repair. A faulty DIY repair would result in damage to your home and the need to call a professional plumber anyway. If you have a little more room in your budget, it's always best to hire a plumber.
4. Do You Have Any Time Constraints?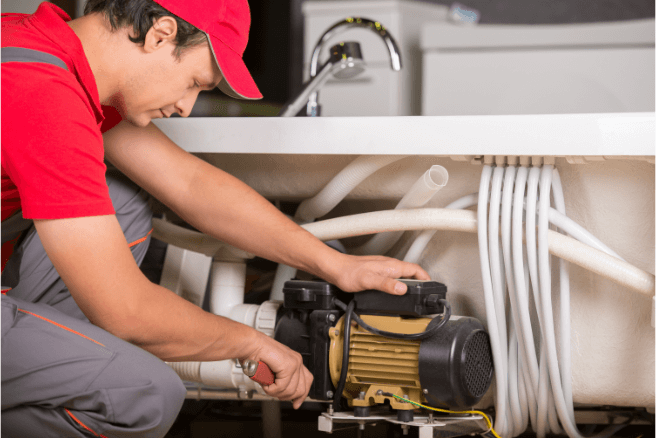 If you're exceptionally busy and lack plumbing experience you may not have the time it would take to complete your DIY plumbing repair. In this instance, it's best to hire a plumber who can come out to your home and perform the repair efficiently.
5. Do You Have the Experience to Perform Your Own Plumbing Repairs?
The truth is that performing your own plumbing repairs can be dangerous if you don't know what you're doing. If you don't have the proper PPE or skill with cutting tools and pipes, you may want to leave the plumbing repair to the professionals.
Whether or not you perform a DIY repair or hire a plumber is up to you. However, you should always consider all the factors before choosing one over the other. If you have experience in completing DIY projects and are willing to research possible fixes to your plumbing problem, then you may want to perform it yourself. If you want a warranty along with a professional repair that you know will last, it's best to call a plumber in North Royalton, like North Royalton Electric, who can perform both plumbing and electrical repairs.
To get your plumbing repair performed in a timely, professional manner, call us today at 216-306-4296.